Okay guys, since a lot of people have shown interest in learning more about wellness I wanted to kick off my series of wellness posts with an overview of the major trends that you will be seeing in 2019!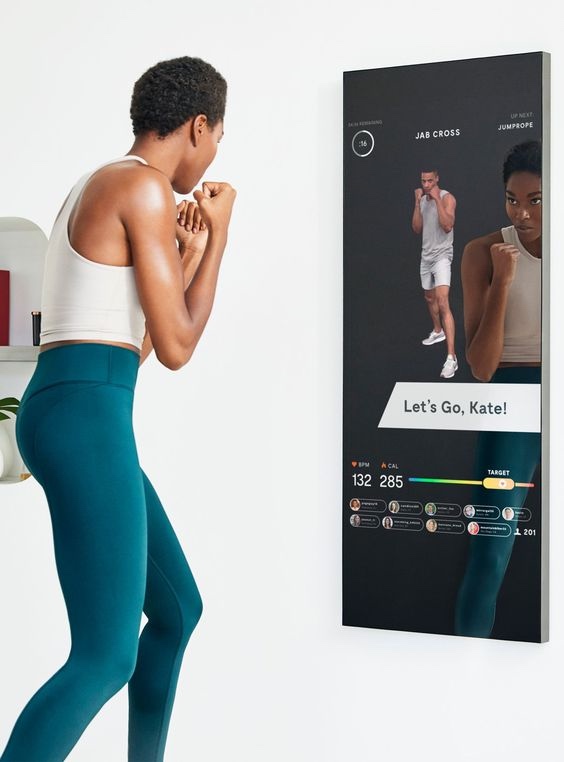 Don't have the energy to go to the gym? Peloton, Mirror, ClassPass live, are just a few ways to help you reach your wellness goals from your own living room this year. Be prepared for many more of your favorite fitness studios to come out with at-home products this year, including RUMBLE!
CBD is a product of the cannabis plant that has no psychoactive effects. Although there is still some confusion around CBD, it is said to have numerous health benefits from lowering inflammation to helping with anxiety, depression, chronic pain, epilepsy, and many other illnesses. Expect to see CBD in everywhere including in foods and facial products.
3. Handheld Massage Tools
In 2019 you won't have to book a 50 minute deep tissue massage with a therapist in order to alleviate muscle soreness. Expect to see an influx of recovery tools that help relieve tight muscles such as the Theragun.
Say hello to the newest boutique fitness studio trend…stretching studios. For most of us, we do not consider stretching alone to be a fun activity. However, being stretched out by a professional sounds much more enticing and can provide some seriously beneficial and lasting effects.
5. New Wellness Members Only Clubs
Combining self-actualization, self-improvement, and community under one roof. Many centers are popping up so you can experience all of those things under one roof. "The Well" a new wellness club in NYC, (think a wellness version of the SOHO house) already has a 1000 person waiting list.
6.Cauliflower Mania Part 2
Beyond cauliflower rice and cauliflower pizza, expect to see cauliflower everything…including cauli pretzels, breads, cookies, and even cauliflower flour.
It's no surprise that in today's day and age we have a serious addiction to our phones. This year, there will be a larger push towards freeing ourselves from our phones in order to completely relax and be present. Google is even releasing a phone with "digital well-being" features in order to encourage consumers to unplug, turn off, and tune out.
8. Is Oat Milk the New Almond Milk?
Brands such as Oatly!, Quaker, and Pacific Foods, think so. However, is oat milk really healthier than almond milk? Not really, but it is a great alternative for people with nut allergies. Although Oat milk does tend to be higher in carbohydrates, it is said to have a thicker consistency, making it a favorite of baristas.
Sleep will be prioritized and viewed as a fundamental pillar toward overall health. Look out for new wearables designed to track REM hours and realign your sleep patterns in order to reach your weight loss and performance goals. Additionally, new pajamas, mattresses, bedding, different types of lighting and many other new products will be designed in such a way to help maximize the quality of your sleep.
10. Wellness in the Workplace
Beyond progressive Sillicon Valley startups, companies across the US are incorporating serious wellness policies in order to alleviate negative effects in relation to "sedentarism". Think sit-to-stand desks, ergonomic consultants to help properly align your workspace, natural lighting, air quality, and professional wellness experts on-site to help employees reach various goals such as better posture, lower blood pressure, weight loss, increased energy levels, diet, improved sleep, meditation, pain management, and more.
xx
Carolyn
P.S. Which 2019 wellness trend are you most excited for? Comment below :)